WISE OFFICE, TALLINN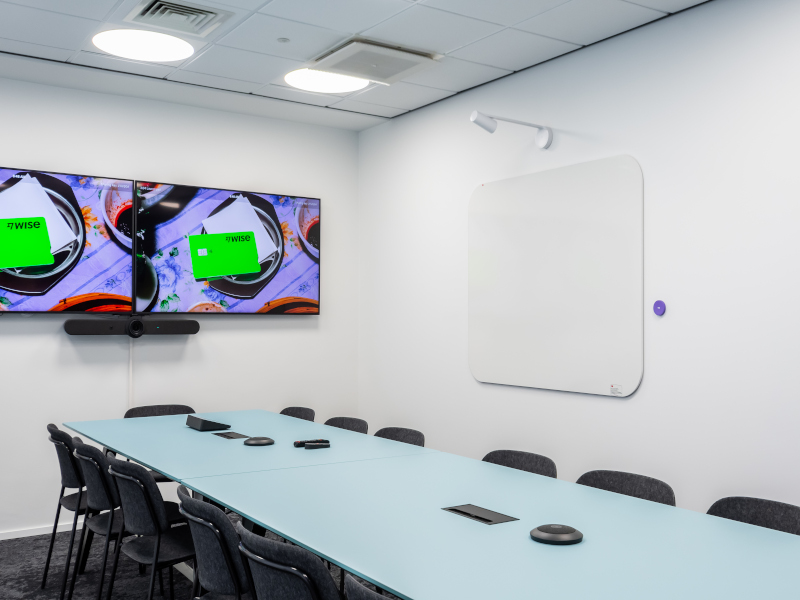 We installed stylish Radia Ultra Gloss whiteboards in the Tallinn office of the international financial technology company Wise. The design of the Radia whiteboards makes it a great decorative element for any interior, and thanks to the hidden fixings, the end result is beautiful and finished.

In addition, the client chose Hush Wall mobile acoustic partitions on wheels for his office, which were covered with luxurious Camira Cara fabric in the modest Shetland EJ191 colour. Hush Wall is an acoustic partition with Class A properties that is very effective at reducing sound in a room and muffles sound and also works great as a room divider to add a bit of privacy. Thanks to the wheel, the partition is easy and convenient to move around.

The Hush Wall acoustic partition can also be used as a notice board, and with a specially designed Hush Wall writing board to write with whiteboard markers or attach messages using magnets.
Photographer:  Kirill Masing