University of Warwick, Coventry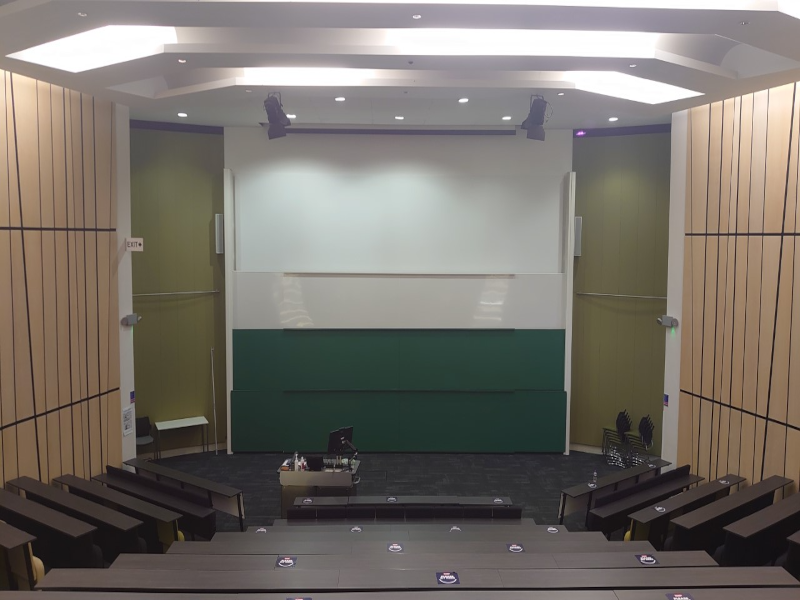 TK-Team was presented with a challenge to install a column board system designed specifically for Warwick Universities' lecture theatre. The request was for a column board writing surface to fill the entire wall – 9m in total. This immediately presents multiple manufacturing, logistical, and installation challenges. TK-Team like a challenge.

In order for the project to be a success, we undertook a site survey. To look at space available to install, access routes from outside the building, through corridors, and into the room. It was decided that this large system would be made with the boards in two pieces connected with a H-trim join, and further reinforcement along the backs of the board to keep it as rigid as possible whilst in use.

Our installation teams have the necessary experience and qualifications (CSCS, PPE) for such an installation.