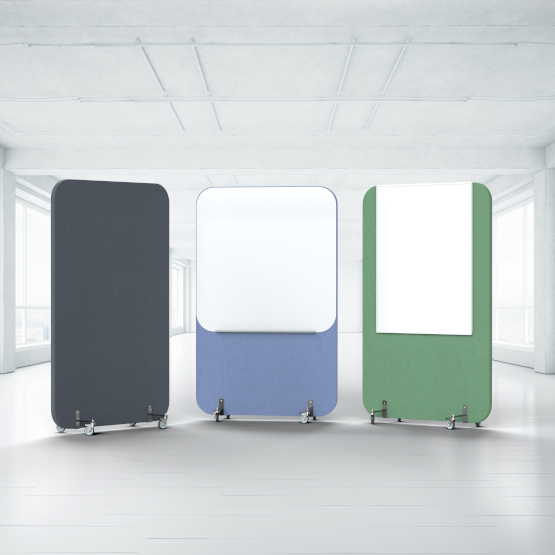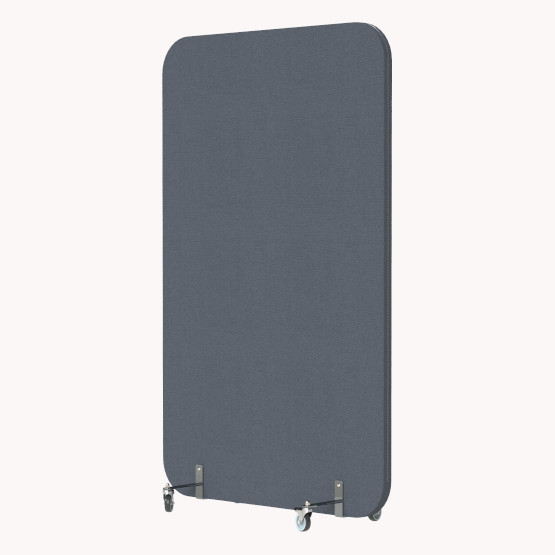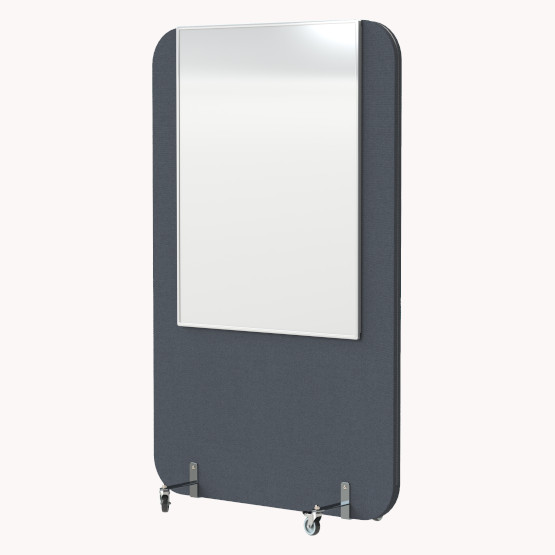 Hush Wall -wheels
Class A acoustic space partition
 
Hush Wall is an acoustic partition that effectively dampens unwanted noise and acts as a space divider. The high-quality casters make the partition light and convenient to move and take up little space in depth.
The frame is rigid and the acoustic element is a Class A  Classified Acoustic Panel. Upholstered using Camira Cara, a highly sound-resistant fabric with 32 different color options.
You can attach a separate Hush Wall Hanging Enamel Steel Whiteboard to the panel (sold as an accessory). You can use a marker pen to write on the surface and it is easy to clean with a dry cloth. You can also attach magnets to make Hush Wall a notice board.
Alternatively, we produce Hush Wall with a fixed glass board. You can choose the most suitable colour for your glass writing board from our 23 standard colors, with more colors to choose from throughout the RAL Classic colour chart. You can write on and erase the surface of a glass writing board using standard whiteboard pens. Of course, the glass surface works both as a whiteboard and as a notice board with extra strong Neo magnets.
New fabrics! Hush and Soul by Gabriel are also available.
Write down the chosen color in the
"Extra information for the order"- field.
Color options
Lomond EJ192

Beltane EJ193

Austen EJ173

Lerwick EJ194
Shetland EJ191

Spray EJ033
Portland EJ016

Merrick EJ048
Lead EJ104

Hillswick EJ190

Chaucer EJ172

Glass EJ004
Vit EJ184

Clan EJ169
Denny EJ196

Easdale EJ188
Adriatic EJ154

Walten EJ011
Cluanie EJ180

Galilee EJ125

Inverness EJ175

Dolphin EJ105

Ronay EJ189
Lora EJ187

Carron EJ015

Staffa EJ185

Fair Isle EJ186
Maree EJ195
Lossie EJ197

Tummel EJ038

Pitlochry EJ076

Black EJ138